The All-in-One Dispersion Analyser
The All-in-One Dispersion Analyser
The All-in-One Dispersion Analyser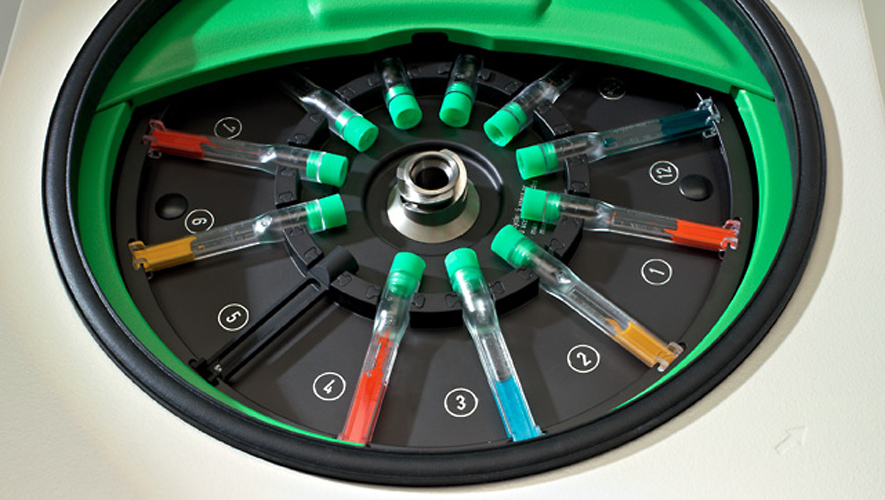 The All-in-One Dispersion Analyser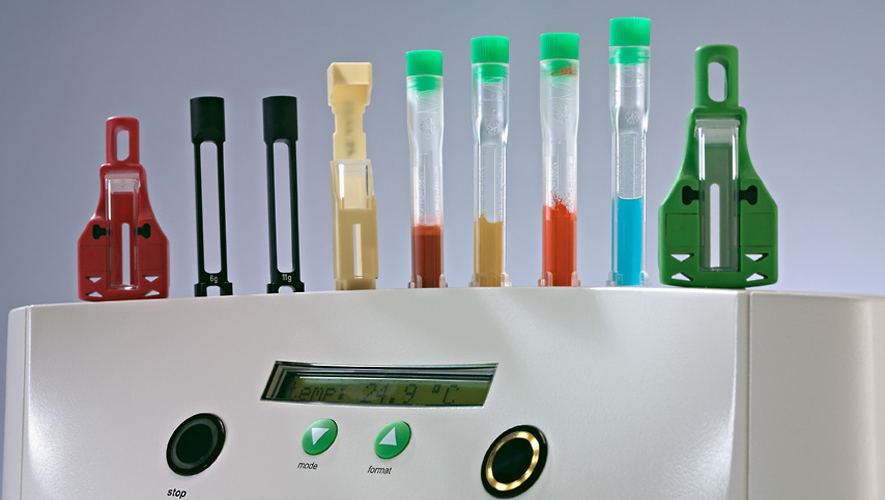 Product Info LUMiSizer®
The LUMiSizer is an evolutionary development based on the LUMiFuge platform with some significant additional capabilities that instantaneously measures the extinction (space- and time-resolved) of the transmitted light across the entire length of your sample using the STEP-Technology.

Because of an enhanced optical system, the LUMiSizer lets you analyse particle and droplet velocity distributions for creaming and sedimentation phenomena without the need of any material data and performs particle sizing (ISO 13318- 2).

Run 12 samples at a time under a wide range of viscosities, temperatures, and real-world concentrations. The LUMiSizer is the only instrument in the world that allows you to obtain particle velocity distributions without having to know any material constants.

Analyse aqueous, non-aqueous, Newtonian or non-Newtonian systems – the choice is yours. You can measure the effects of concentration, shape, and colloidal forces on your particle size distribution and stability. You can create your own hindrance functions or work with published ones. Either way, you can accurately measure and predict ideal and non-ideal particle behaviour.

The exceptional precision of the system ensures that all particle size fractions are measured in a short time. Immediate data collection across the entire sample ensures exceptional results, whereby you can measure wide particle size distributions, determine non-idealities and gain the ability to resolve multimodalities. Think of the LUMiSizer as a LUMiFuge on steroids, a direct stability and particle size analyser forged into one. It can do all the things the LUMiFuge can, only more.

In addition to measuring stability directly and making shelf life prediction, you can also distinguish between flocculated and nonflocculated dispersions and measure particle size distributions using the highest industry norms and regulations (ISO 13318-2).

Several wavelengths are available, allowing for a broad particle size spectrum coverage.

Comes with state-of-the-art software SEPView (Click icon to find out more).


The LUMiSizer comes certified, factory precalibrated and is ready-to-go.
Multi-wavelength
With the integration of two different light sources in one instrument, the Multi-wavelength-LUMiSizer 65x unites the functionality of the two single versions - near- infrared (NIR) and blue LUMiSizer.

The Multi-wavelength analyser for the fast characterization of manifold separation and consolidation phenomena as well as for the quantification of separation velocity and particle size distributions according to ISO 13318 is predestined for users with changing challenges, e.g. top research institutions, universities and industrial research units.

Up to now in nanotechnology two separate LUMiSizer were needed for the particle characterization of e.g. nanosilica (blue instrument), core-shell-samples, nanogold and zirconium oxide (NIR-system). Now, it is a simple selection of the wavelength 470 nm or 865 nm when creating the measurement SOP in SEPView. The flexibility is further ensured by different chemically resistant measuring cells, there is no limitation regarding the dispersing phase, being a solvent, oil or water.

On the other hand, industrial customers will benefit from significantly more possible fields of application. High concentrated primary dispersions, as during early process stages (production, storage, and eventually shipment), and diluted ready-to-use suspensions and emulsions, featuring different optical properties, can be measured with this new development in just one analyser, in a effective and cost-saving manner.

Typical applications include soft drinks and flavour emulsions. The Multi-wavelength-LUMiSizer 65x offers the possibility for example to characterize beverage concentrates (using NIR) and ready-to-drink dilute beverage emulsions (using blue wavelength) in just one device!

More about multiple wavelengths
Application Areas
Abrasives
Beverages
Carbon black
Carbon nanotubes
Ceramics
Color pastes
Fine chemicals
Food
Fuel cells
Graphene
Home & personal care
Ink
Nano dispersions
Pharmaceuticals
Polymers
Sludges
Slurries
Wastewater
and much more materials.
Benefits
- Run up to 12 samples at a time
- See and understand your complete sample from top to bottom
- Obtain unique fingerprints for your sample
- Get fast and direct stability measurements
- Measure particle size even at high concentrations
- Acquire particle densities
- Compare and predict shelf life
- Differentiate between the various instability mechanisms
- Measure samples under a broad temperature range (4 ˚C to 60 ˚C)
- Analyse concentrated samples (up to 90%)
- Optimize your dispersions
- Quick and easy to use
Specifications
| | | |
| --- | --- | --- |
| Accelerated phase separation | | 6–2300 times compared to gravity |
| Particle size distribution | | 20 nm to 100 µm |
| Consolidation measurements | | concentrated dispersions and sediments |
| Observation time | | 1 s to 99 h |
| Conformity | | ISO/TR 13097; ISO 13318-2; CFR 21 Part 11 |
| | | |
| Samples | | up to 12 simultaneously |
| Volume | | 0.05 ml to 2.0 ml |
| Concentration | | 0.00015 Vol % – 90 Vol % |
| Density | | up to 22 g/cm³ |
| Viscosity | | 0.8 – 108 mPas |
| Particle size | | 10 nm to 1000 µm |
| | | |
| Light source | | multi-wavelength |
| Temperature control | | 4 °C to 60 °C, +/– 1K |
| Cells | | different material and optical path |
| Dimensions (WxHxD) | | 37 x 27 x 60 cm |
| Weight | | 40 kg |
| Power supply | | 100 V | 120V | 230 V, 50/60Hz |